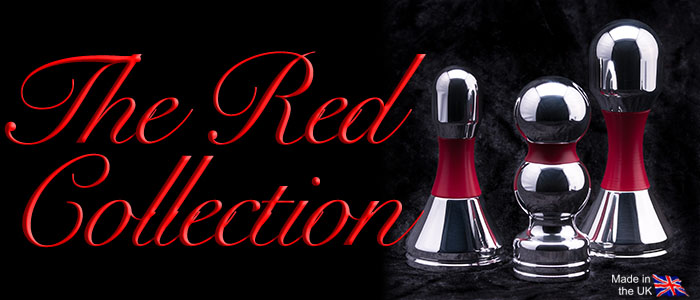 The Red Collection is here
Introducing one of the latest range of E-Stim Systems Premium Bi-Polar electrodes The "RED" Collection, a group of three elegant, chic highly polished fully insertable Bi-polar premium electrodes.
These beautifully crafted insertables feature subtle yet seductive curves, and the highly polished finish will certainly appeal to those looking for something that looks stunning.
The Red Collection have been designed to be smooth to the touch and look as good as they feel, and of course they all are covered by our Lifetime guarantee.